Rose Pillow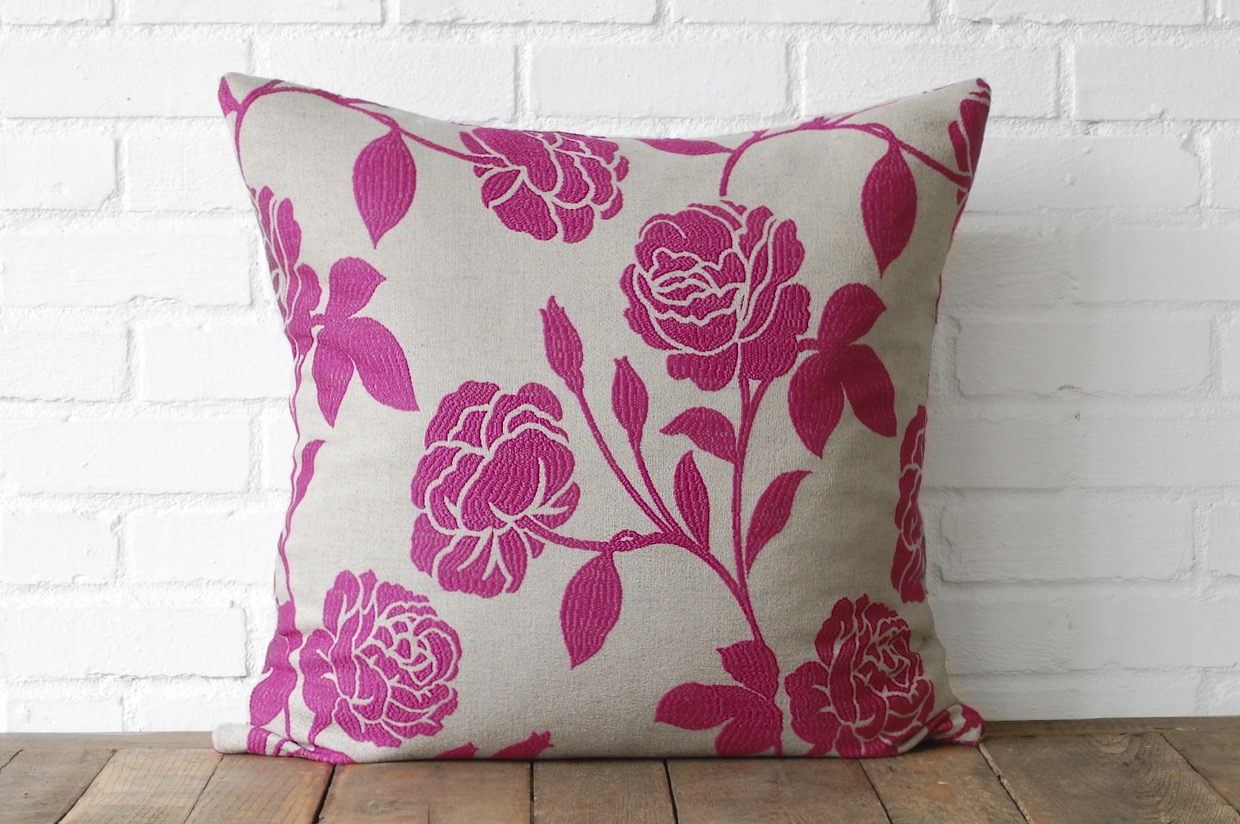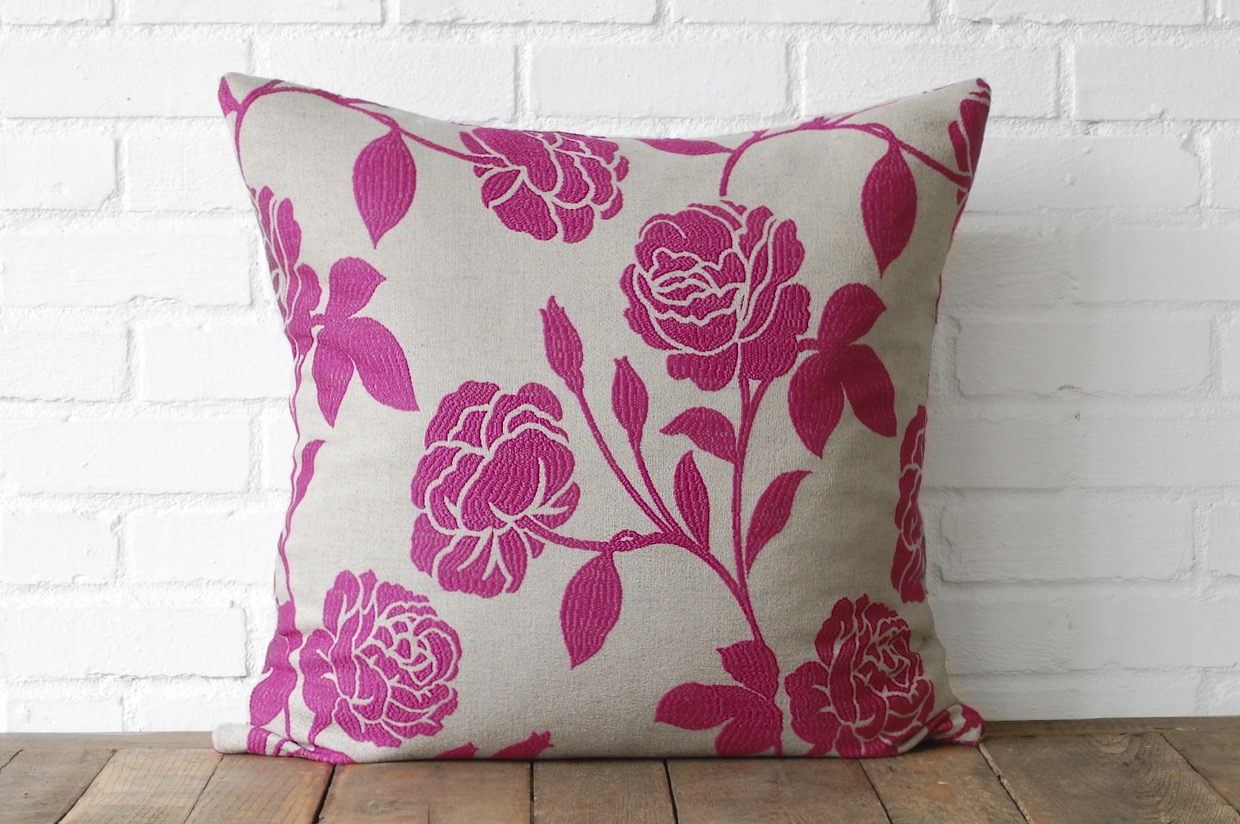 Rose Pillow
This is your perfect pillow to bring spring into your home.
This is a very high quality fabric with a print we have come to love. We aren't typically drawn to flowers, but this is so bold and beautiful in it's detail, we couldn't resist.
The background of the fabric is a dark grey/brown that grounds the bold, dark fuchsia. The flowers are Gulab Roses, in full bloom.
The print is woven onto the background, very exquisite. A beautiful statement piece for any room.
Same fabric front and back.
The pictured size is 20x20".
Dark pink zipper enclosure along bottom, insert not included.
Machine wash cold, lay flat to dry.
**Also available in a Green Flower or Neutral Flower, message us if you are interested in either.