White Tartan Pillow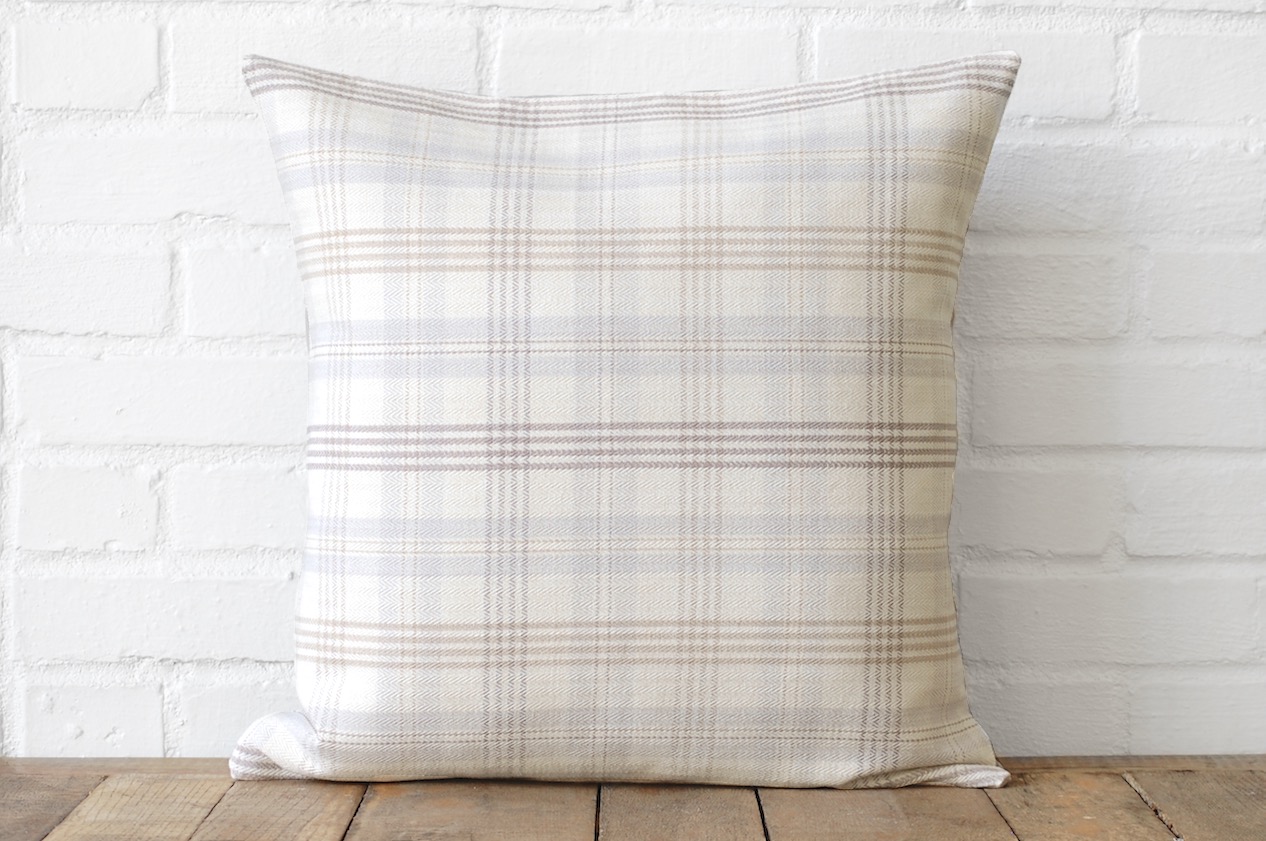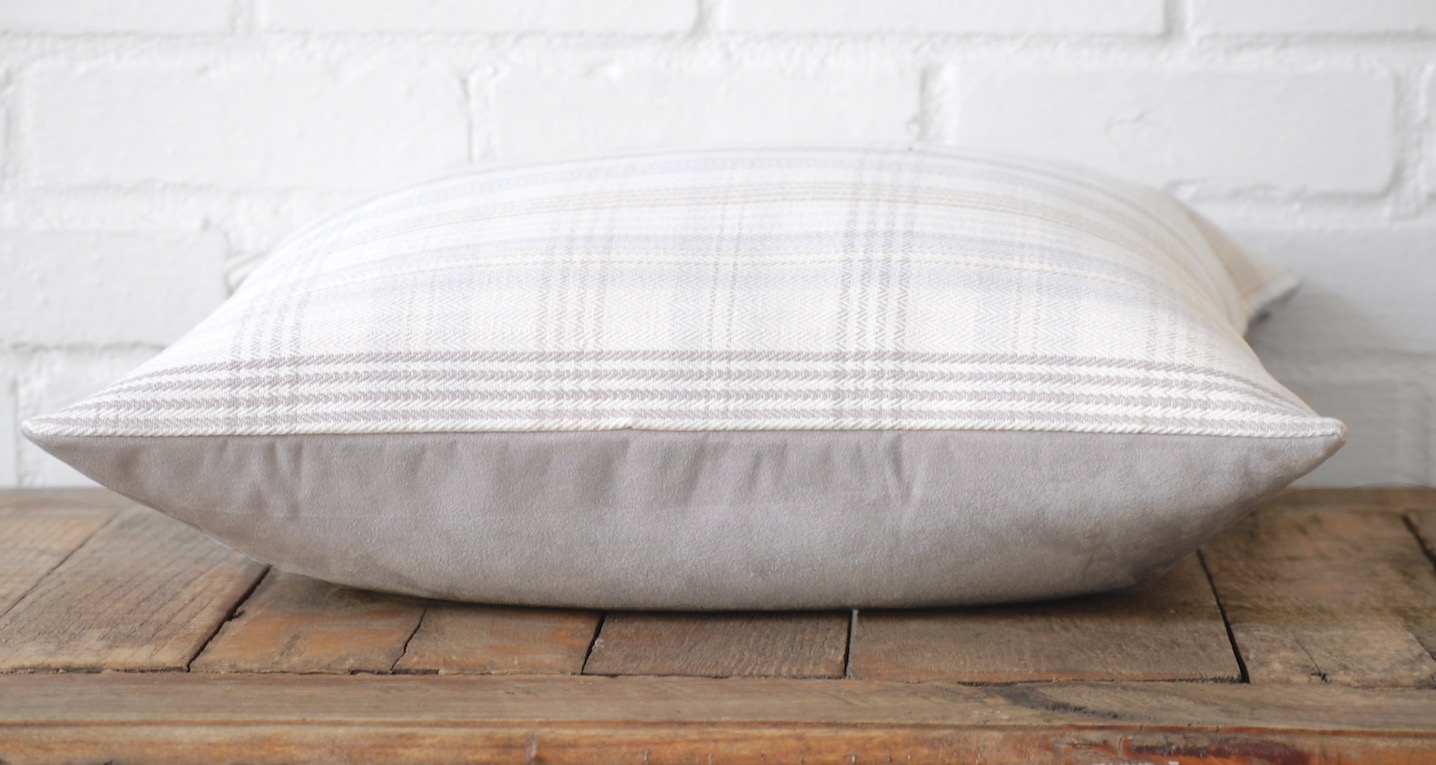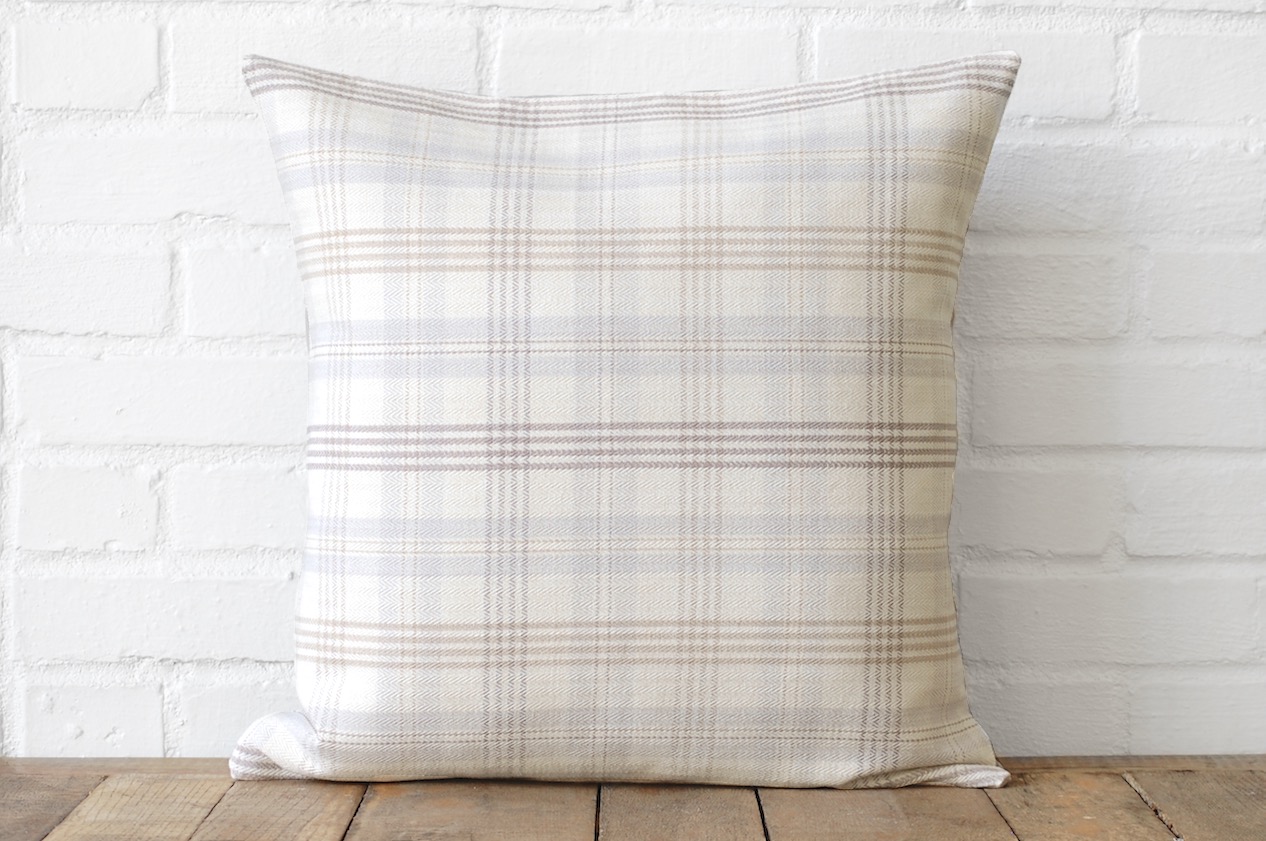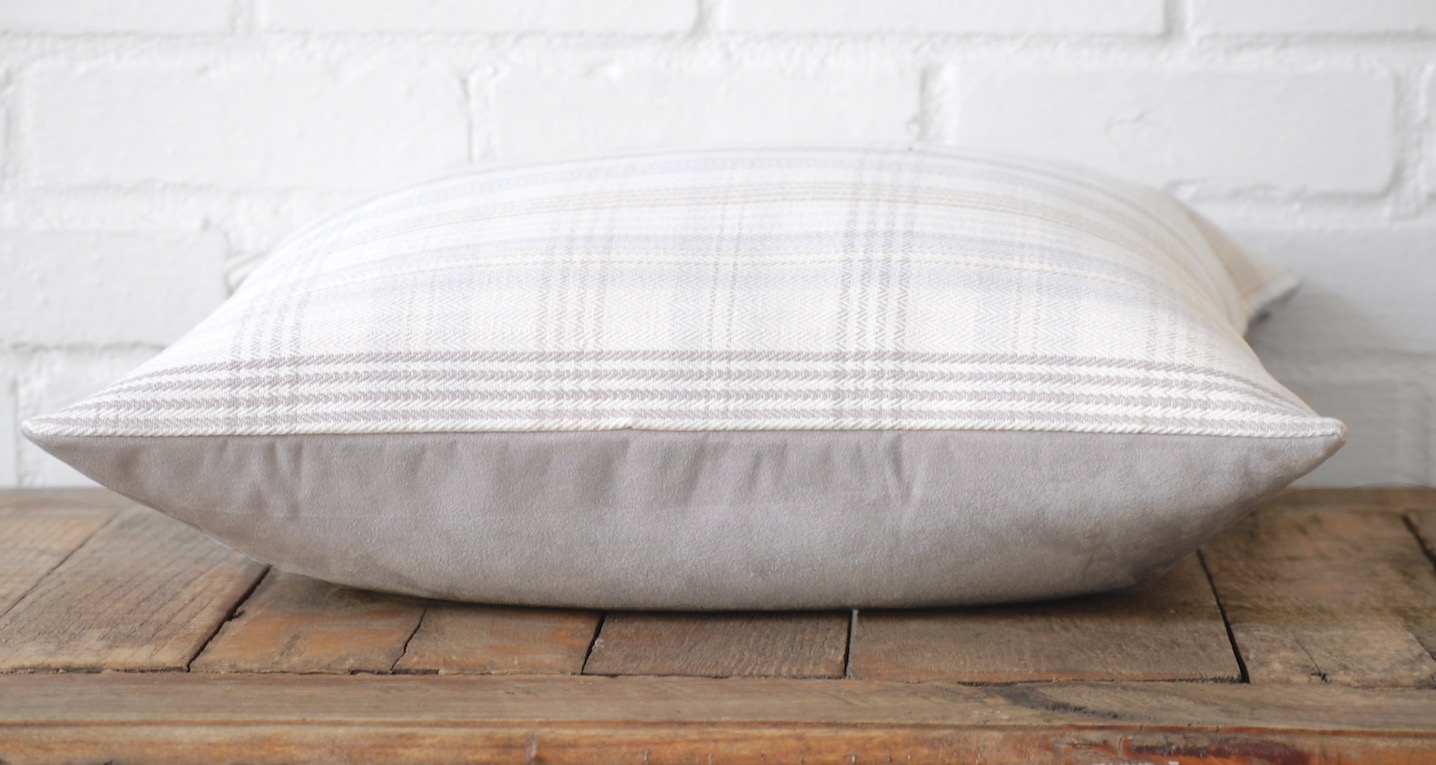 White Tartan Pillow
Gorgeous cream tartan, reminds me of Scotland.
The colors are muted, but luxurious paired with the cotton-brushed grey suede. Would be perfect in a cottage or beach house, or a snowy mountain house. Really beautiful pillow.
Size pictured is 20 x 20
Fold enclosure on back, easy to remove.
Insert not included.