Black Watch Plaid Wool and Cashmere Blanket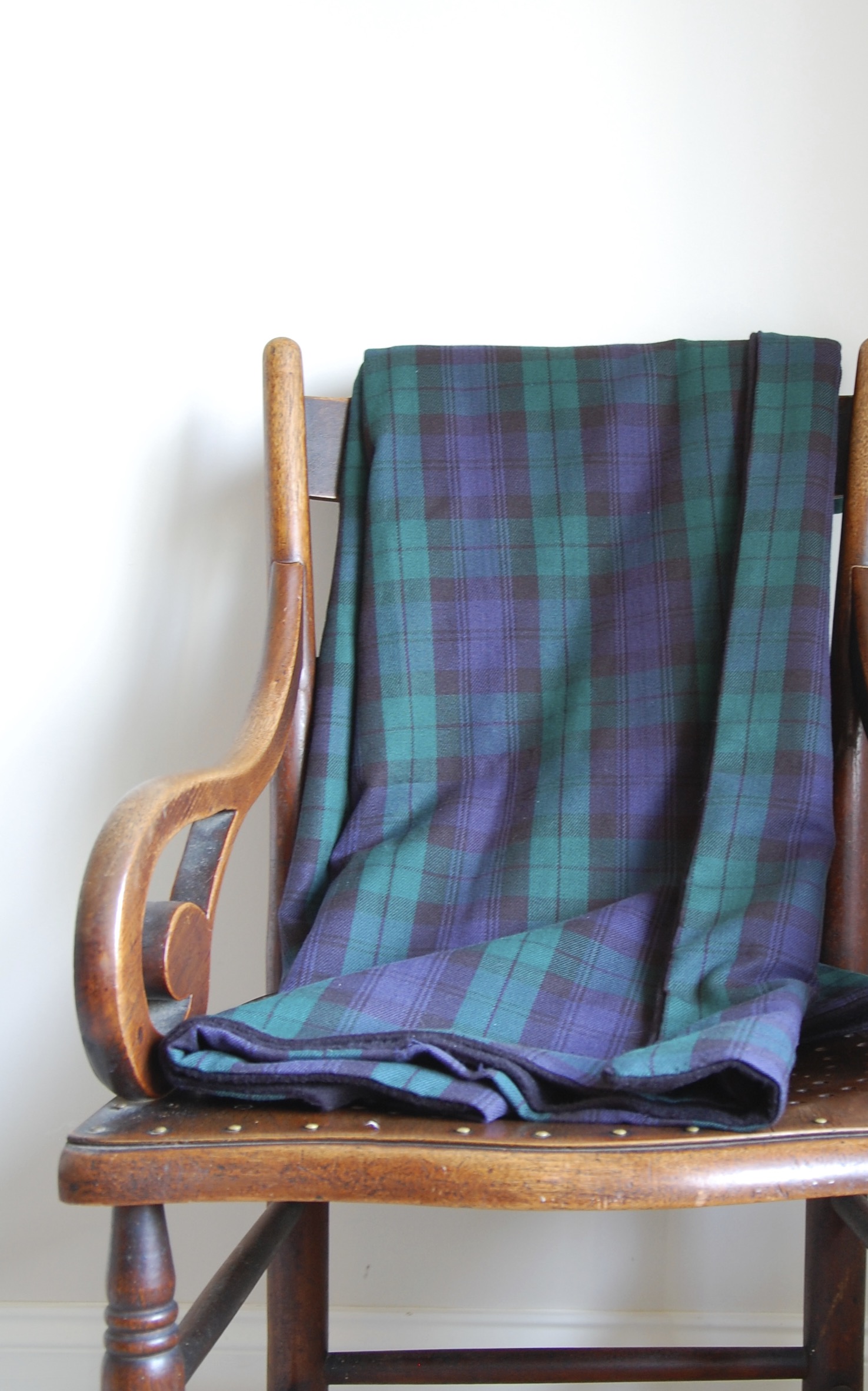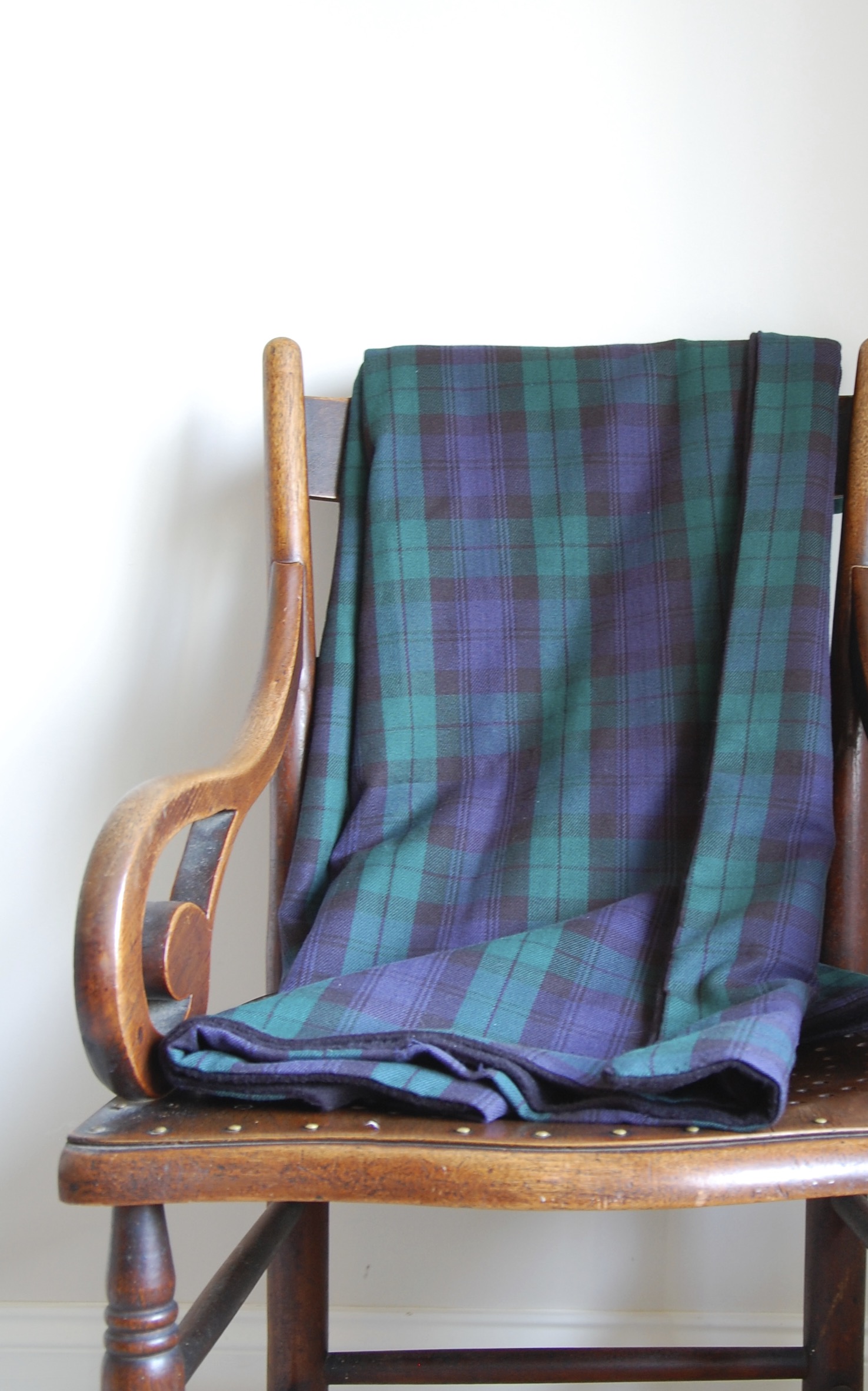 Black Watch Plaid Wool and Cashmere Blanket
This blanket is absolutely gorgeous.
We mixed a Black Watch wool (Black Watch is the name of the green and navy plaid, named after the Royal Highland Regiment in Scotland) with a dark navy cashmere to make this heavenly throw blanket.
The green and black plaid is a rich woven wool that has a small ribbed texture.
The dark navy is soft cashmere at it's finest. You will want to hide under this blanket and never leave.
Size is 70"x56". Only 1 available.